LaShadas Utopian Dream ("Ursus") BSC1 'A' 'Z'
Excellent Merit (D.O.B: 13.12.04)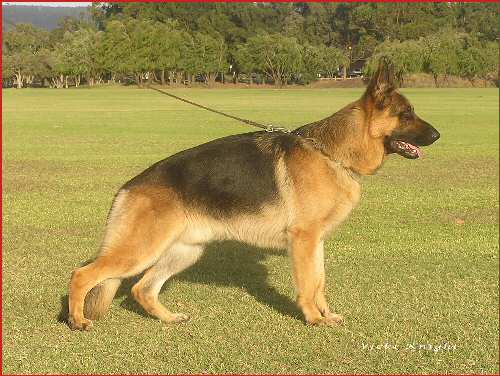 Download 5 Generation Pedigree
**Ursus sired the 2007 State Breed Exhibition Baby bitch winner
La Shadas Butterfly Kisses**
and she was most recently awarded 2nd Junior and Reserve Challenge at the 2008 Advance Autumn Internat. Champ show 9/3/2008. Judge: Mr John Fenner
Latest show result: 2nd Junior Bitch - National 2008
Lastest progeny by Ursus:
Ocka and Onya Sonya - 1st baby in their classes on their first outing.
Download Hip and Elbow Resultsrequest via email - posted online soon
Most recent show critique:
West Coast Challenge (WCC) 2006, Herr Gunther Muller's critique: "He is a very noteworthy dog in all parts and is very well constructed. He is very typey and expressive, substantial, dry & firm. Correct angulations and he exhibits very good fresh movement."
Awarded: Best Intermediate in Show - WCC 2006.
Sire: Bruvic Bobbys Basko BSCL II A (3:1) Z (0:0)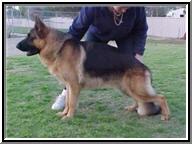 Dam: LaShadas Osh Kosh BSCL1 'A' 'Z' Ex Merit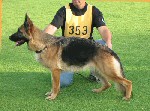 Litter Sister: La shadas U Doll ("Dolly") BSCL1 'A' 'Z'
News Flash............... Dolly won the Silver Medal at the 35th National 8th April 2007. Congratulations Dolly and her owners Bruce, Vicki & Candy.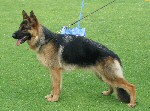 LaShadas U Doll - Owned & loved by Candy Baker, Bruce and Vicki Knight