LaShadas "H" Litter...
Date of Birth - 14 April 2013
4 pups (2 male and 2 female)
La Shadas Xtreme Pink (Pink) BSCL 1
'A'(0:0) 'Z'(0:0) Exc Merit
Silver Medalist - Australian National 2010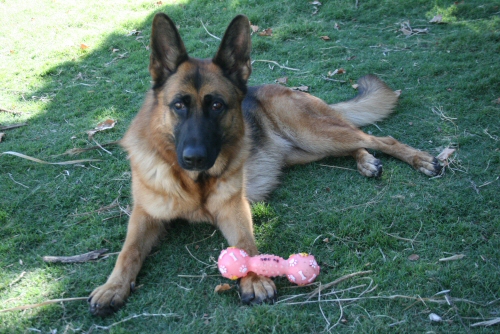 to......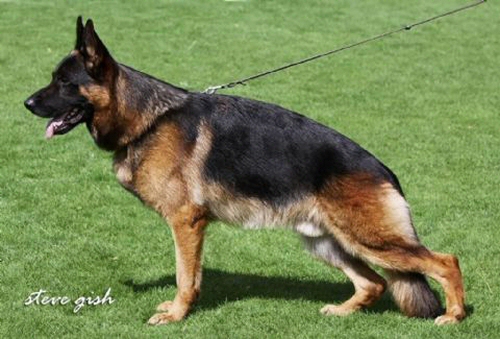 Zony von Haus Gerstenberg Kkl. I Sch. HIII
a Normal ED Normal
Zony's ZW score is currently 75
Zony's critique at the 2008 Sieger show reads:
Big, very strong and substantial, dry and firm, typical and strongly expressive, powerful masculine head with very good pigmentation and mask. High wither, firm straight back, normal length and angle of croup, very good fore and hind angulation. Very well developed brisket area with long underline, clean front. Correct moving in front and slightly close behind, well set-in elbows, firm hocks. Even wide outreaching gait. With free front reach and effective hindthrust, firm back.
OLDER Male "Hoss"